Web Development Agency Guide: Your Path to Excellence
Web Development Agency Guide: Your Path to Excellence
Ecom | November 1, 2023 Back
Web Development Agency Guide: Your Path to Excellence
In today's modern era, having a website is akin to owning a shopfront in the bustling marketplace of the internet. However, there's a fascinating twist – your website is more than just a virtual signboard. It plays the role of an ever-present salesperson, a brand advocate and a round-the-clock customer service representative, all rolled into one digital entity. To ensure this online superstar dazzles, you must choose the ideal web development agency to partner with. Think of it as selecting a captain for your ship; this decision can chart a course for success or lead you into choppy digital waters. In this article, we'll guide you on selecting India's perfect web development agency, guaranteeing a smooth and prosperous online journey. So, let's embark on this digital adventure togetherEvaluating Digital First Impressions
Before you start any conversation with a web design company in India, your preliminary task is to vet their digital presence. Take a deep dive into their website. Don't just skim through the visual aesthetics—although important—look for the nitty-gritty, like loading speed, navigation ease, mobile responsiveness and user experience. These are tell-tale signs of their proficiency and expertise in web development.
Next, delve into their portfolio or case studies section. These real-world examples can offer a panoramic view of the agency's range of services and industry adaptability. Pay close attention to whether they have successfully executed projects similar to what you have in mind for your business.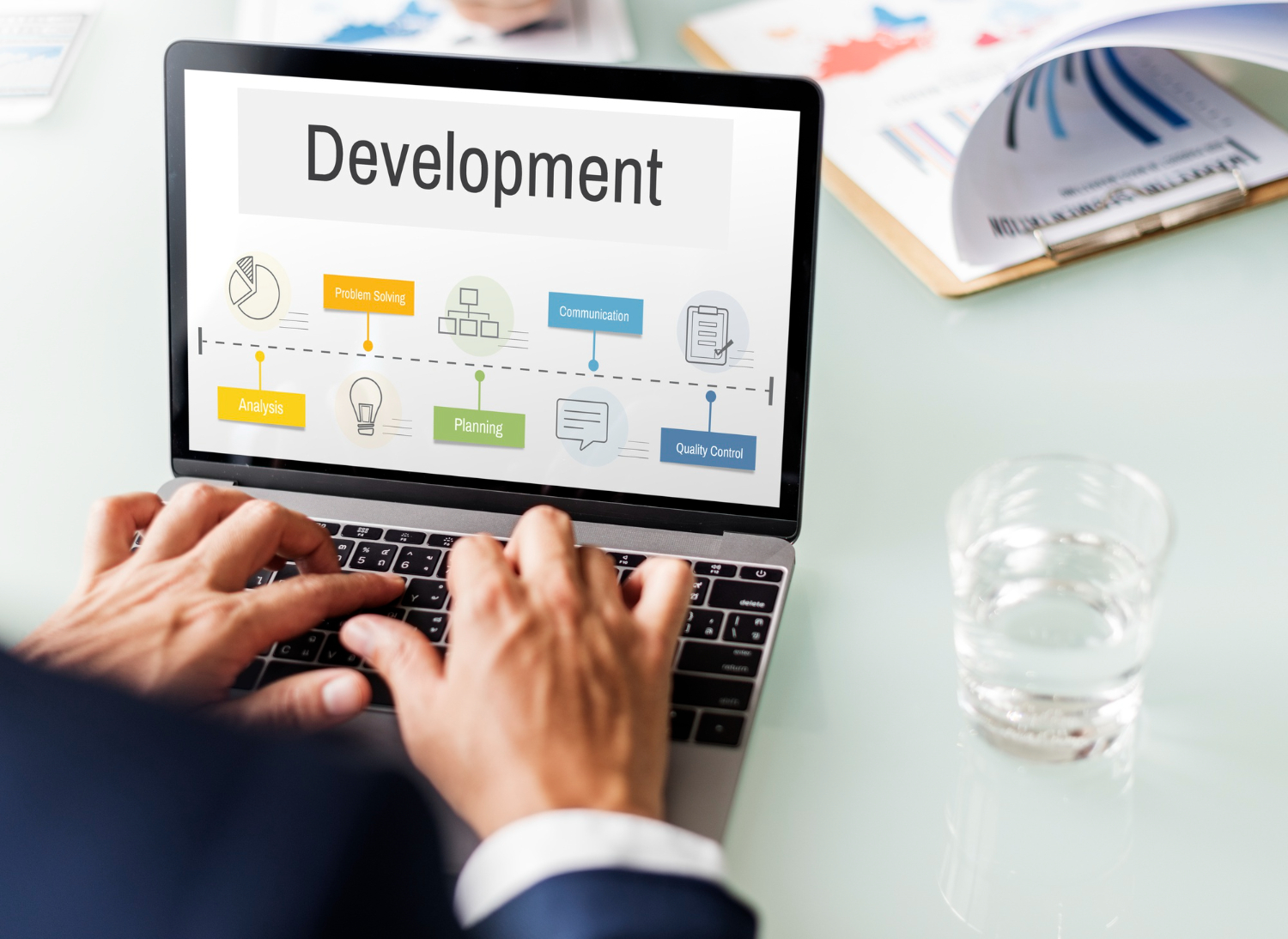 Establishing Clear Goals for Your Web Project
Even the most accomplished web development agency can't help if your project objectives are nebulous or poorly defined. Therefore, clarity of vision is crucial. Are you looking to increase customer engagement, drive traffic or elevate brand awareness? Or perhaps your focus is e-commerce sales or lead generation. Whatever the goals, ensure they're precisely articulated and understandable for both parties involved.
A competent web design company will listen and provide insightful suggestions to optimize your objectives further. They should also be able to match your goals with specific web features, design elements and technologies to make your website a true business asset.
Key Elements to Inspect Before Making a Decision
Upon establishing a preliminary rapport and aligning your visions, the next logical step is to evaluate the agency's web development proposal. A well-thought-out proposal should include the following:
Scope of Work: Every service you need should be outlined clearly. Does it include the design, development and possibly even content creation? Make sure nothing is left ambiguous.
Project Timeline: Deadlines are sacrosanct in the digital world. The timeline should be realistic and include milestones for different project phases.
Budget and Costing: Transparency in financial matters is a key indicator of a trustworthy agency. Make sure that the proposal includes all potential costs without any hidden fees.
Post-Launch Maintenance: Websites aren't a "set it and forget it" affair. Will they provide ongoing maintenance and if so, at what cost?
SEO and Analytics: Your website must be found and its performance monitored. Ensure the agency includes strategies for search engine optimization and analytical tracking in its proposal.
Queries that Uncover a Web Design Company's True Capabilities
Once the proposal is on the table, it's time to dig deeper by asking pertinent questions. For instance, inquire about the technologies they plan to use or their experience with responsive design. Asking about their project management methodology can also give you insights into how organized and efficient they are. Don't forget to ask for references or testimonials from previous clients, as these are valuable indicators of reliability and competence.
Post-Project Dynamics You Should Consider
Many businesses think the relationship with a web design company ends when the website goes live. However, ongoing maintenance, updates and performance monitoring are key to your site's long-term success. Before finalizing your choice, make sure to discuss post-launch plans. Does the agency offer maintenance packages or performance monitoring services? Knowing this upfront will save you potential headaches down the line.
Your Success Starts Here – Contact Ecom Soft Tech Solutions Today!
Are you ready to transform your digital landscape? Discover the power of Ecom Soft Tech Solutions, your trusted partner for web development excellence. With a track record of crafting stunning websites and driving online success, we're here to take your business to new heights. Let's create a website that not only impresses but also delivers results. Get in touch with the best web development agency in India for a brighter online future!