Crafting the Future of Ecommerce: Your Ultimate Guide
Crafting the Future of Ecommerce: Your Ultimate Guide
Ecom | September 15, 2023 Back
Crafting the Future of Ecommerce: Your Ultimate Guide
The ecommerce sector is experiencing unprecedented growth, driven by cutting-edge technologies and consumer-centric approaches. Ecommerce is no longer just about offering products online; it provides an unparalleled user experience. Having the right strategies in place is imperative; your choice of an ecommerce website development company can make or break your business.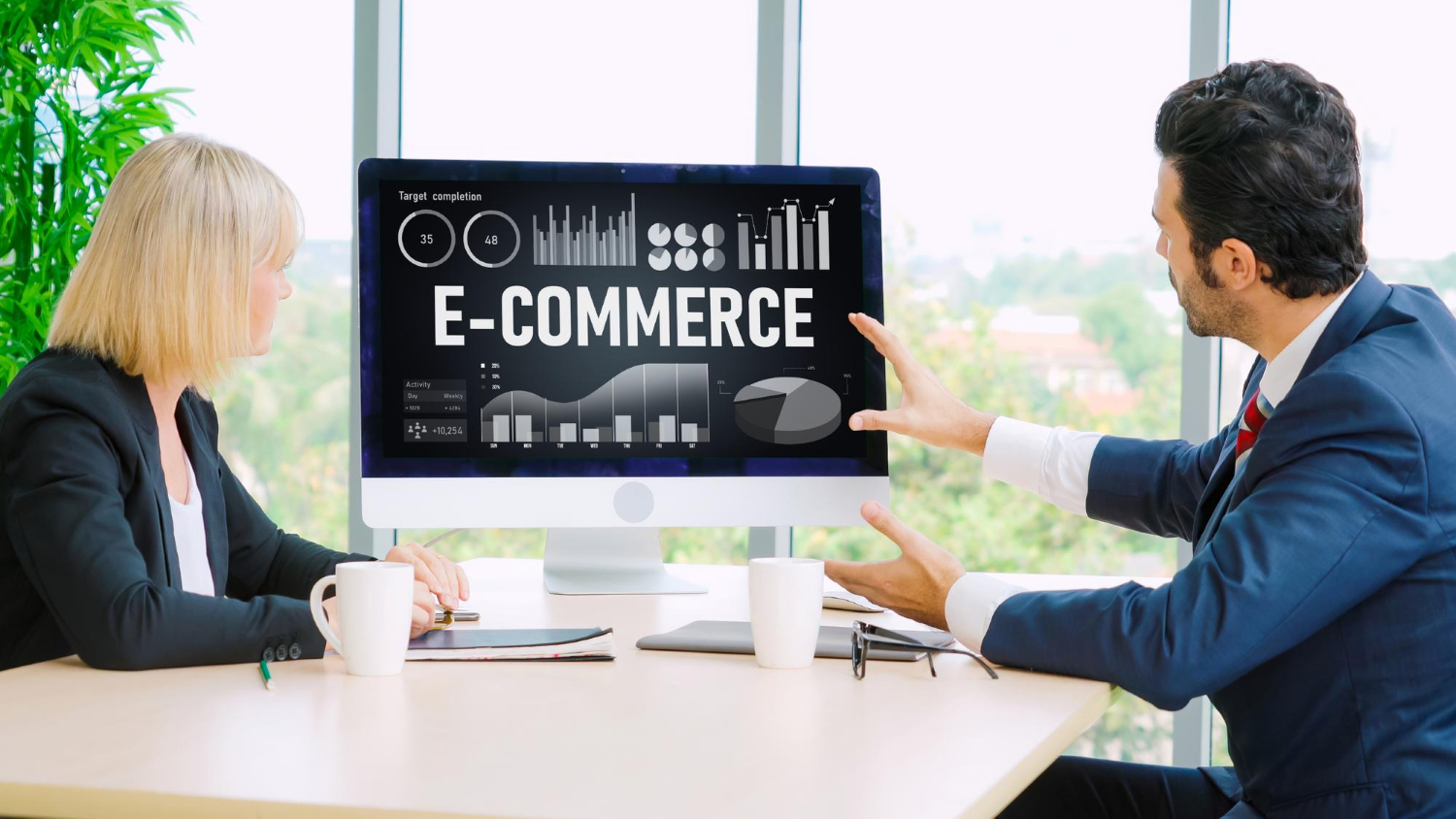 Marketing Tactics by Ecommerce Website Development Company

Leveraging a multitude of ecommerce marketing tactics is indispensable. Your ecommerce website development company should be adept in implementing various strategies that suit your niche.

Personalization: A Way to Serve Individuals

The concept of personalization goes well beyond addressing the customer by their first name. It involves a deep-rooted understanding of customer behaviors, leveraged through AI algorithms that can scrutinize data points such as browsing history, search queries and geographical location. This aggregated data allows for an almost psychic level of prediction, enabling the system to present individualized product recommendations, targeted promotions and tailor-made content, enhancing user engagement and boosting sales.
UGC: An Effective Way to Promote Business

User-generated content (UGC) is akin to a community-powered marketing engine. When customers post pictures, videos or reviews of your products, it validates your offerings and serves as a powerful promotional tool. UGC can be integrated into your social media strategy, featured in email marketing campaigns and prominently on your website. Think of this as your 21st-century word-of-mouth strategy bolstered by the unlimited reach of digital media.
Customer Loyalty Program: Providing an Incentive

In the fiercely competitive world of ecommerce, acquiring a new customer is often more expensive and time-consuming than retaining an existing one. This economic principle underscores the significance of implementing a robust Customer Loyalty Program. A well-designed program rewards repeat purchases and fosters a deeper emotional connection with your brand.
Word-of-the-Mouth Marketing: The classic word-of-mouth marketing strategy gains a new lease on life in the digital era. Use social listening tools to identify your brand champions and encourage them to share their positive experiences, perhaps in exchange for exclusive rewards.
Customer Reviews: Online reviews act as a digital form of social proof. Aggregate these reviews into a dedicated section on your website or even incorporate them into product listings to help sway undecided customers.
Referral Marketing Program: This tactic takes word-of-mouth to a more formalized level. Implement a program where existing customers are rewarded for bringing in new customers, typically through tracking links or unique promotional codes.
Customer Testimonials: These are the golden nuggets of credibility. Whether in written form or through video interviews, testimonials offer a platform for satisfied customers to tell their success stories, increasing your brand's trustworthiness.
Previous Case Studies: These deep dives comprehensively examine how your product or service solved a problem or fulfilled a need. Case studies with data, testimonials and before-and-after scenarios can serve as compelling sales tools.
Live Chatbot Strategy: An Engaging Bot-Generated Communication

Chatbots are your 24/7 customer service agents, programmed to handle myriad tasks, from answering FAQs to guiding a customer through a complex purchase decision. An intelligent chatbot can also collect data on customer queries, helping you refine your product offerings and customer service strategies. It's a win-win; customers get instant, round-the-clock service and you get invaluable customer insights from premier companies for ecommerce website development in India.
Mitigate Shopping Cart Abandonment: Infuse Trust

Picture this as the modern equivalent of a customer leaving a store empty-handed, except online, you have the tools to lure them back. Strategies include retargeting ads that follow them across their online journey and email reminders nudging them to complete their purchase. These should be visually compelling and offer incentives like free shipping or a limited-time discount to seal the deal.
Include a Responsive Design to Your Website: Bring Success

A responsive design ensures seamless transitions in a world where consumers flip between devices like TV channels. Whether on a desktop at work, a tablet on the train or a smartphone in bed, your website should offer the same high-quality user experience. A responsive design is not just a perk; it's necessary in this multi-device world.
Get in Touch with Us for Premium Marketing Strategies

It's not just about surviving in the ecommerce space; it's about thriving. Partner with Ecom Soft Tech Solutions, the ecommerce website development company in India with the expertise to write your ecommerce success story. Experience unparalleled growth and customer satisfaction today!